Digital Onboarding
A seamless digital experience for you and your customers – without paper forms or media disruptions.
Intrum identity platform
In collaboration with IDnow, Intrum is offering an Identity as a Service platform that covers a full range of identification requirements for fast and secure onboarding of your customers from different countries.
The processes can be seamlessly integrated into your existing workflows to comply with your specific know-your-customer requirements. This allows us to offer you a secure digital onboarding process without paper forms or the need to switch media.
From fully automated identity verification to semi-automated, agent-assisted verification, our platform provides the full range of verification services you need.
Identification level
The flexible platform architecture provides the verification certainty that your business and regulatory environment requires, in the best way for your customers and brand. The following identification levels are available:
Level 1 – ID check (AutoIdent)
The identification tool recognises the identity document and automatically reads personal data such as the name, date of birth and nationality.
Level 2 – Facial recognition (AutoIdent)
Images are then taken of the user's face and compared against the identity document. The module also verifies that the image is of a living person by requiring the customer to turn their head to the left and right. A 3D model is created by taking a series of images, and this is also used for identification.
Level 3 – Detection of security features (AutoIdent)
Finally, the identity document's security features, such as holograms, are checked. If all of the security features are successfully detected and confirmed, the verification is complete.
Level 4 – Agent review (AutoIdent)
An experienced specialist checks the successfully completed identity verification for consistency. The data and images are analysed and approved by the agent.
Level 5 – Video identification (VideoIdent)
Identification by video chat, taking into account all of the requirements set out in the Anti-Money Laundering Act, in data protection regulations and by the supervisory authority, i.e. in FINMA circular 2016/7 'Video and online identification'.
Level 6 – eSigning (eSign)
Digital contract signing with an electronic signature (QES).
Benefits for you and your customer
Increased completion/conversion rate

Maximum security and legal compliance

Individual integration

Increase in the quality of your customer data

Immediate start for the customer relationship

Flexible location and timing

No additional hardware needed by end customers

Quick and easy

Real-time processing of requests
AutoIdent
IDnow AutoIdent eliminates the need for dedicated or additional staff to perform identity verification. The service is also available for your customers to use around the clock without any waiting times. The intuitive AI-powered solution enables customers to verify themselves and uses deep ID-recognition intelligence to ensure the highest levels of security and total compliance with KYC regulations.
A lengthy verification process at the wrong time can drive customers away permanently. With an always-on solution that's driven by AI, you can serve and verify customers quickly at the right points in the customer journey, increasing direct conversions.
Together with IDnow, Intrum is the only provider covering all security levels for compliance with legal requirements Europe-wide, on a single platform.
Give your customers even greater flexibility with support for a wide range of passports, driving licences and other documents from 193 countries. Using our robust API, you can integrate IDnow AutoIdent in the way that works best for your business and your customers. Find the right points in the customer journey and seamlessly weave in robust ID verification to ensure the highest levels of customer conversion and satisfaction.
VideoIdent
With video identification you can verify your customers' identity within a few minutes – it's easy, secure and legally compliant. Our EU-patented solution results in a clear increase in conversion rates compared to traditional offline procedures. It combines AI-based technology with the expertise of highly qualified Ident specialists.
All the customer needs is internet access, a computer with a webcam, or a smartphone or tablet, and their valid identity document. Our VideoIdent product enables identification via video chat, taking into account all of the requirements set out in the Anti-Money Laundering Act, in data protection regulations and by the relevant supervisory authority.
eSign
IDnow eSign allows you to sign contracts with your customers online. Instead of requiring a handwritten signature, a qualified electronic signature (QES) is created. It has the same validity from a legal perspective.
IDnow eSign allows contracts to be concluded in just a few minutes without having to switch media and without the need for any additional hardware. All the customer needs is internet access, a computer with a webcam, or a smartphone or tablet, and their valid identity document. The customer's identity is verified and they are then taken directly to the contract signing stage. Everything happens within the same process, which significantly increases the conversion rate.
Intrum QuoVadis Signing Service
With Intrum QVSS, legally valid electronic signatures can be created (without a smart card or USB token). This simplifies the utilization for the user and enables flexible signature and workflow processes on mobile and local devices as well as central usage platforms.
Further advantages of our service:
We support the Swiss economy by digitalizing processes and signatures.
Provision of a simple and well-established solution to digitally sign legally valid contracts in the home office too - anytime and anywhere.
Simple, fast, secure, cost-effective, maximally efficient: eSigning enables business to continue at a distance.
For SMEs to large companies: the already existing and successfully established services of QuoVadis and Intrum merge and become one product.
Conclusion of legally valid project contracts, signing of price quotes, rental contracts, supplier contracts, employment certificates, diplomas, etc.
Video identification by Intrum - every new client identifies himself once in less than 5 minutes
QES Signing Service by QuoVadis - every identified customer can use this service to sign all documents legally valid and in the highest security level (QES)
The qualified electronic signature is equivalent to a handwritten signature.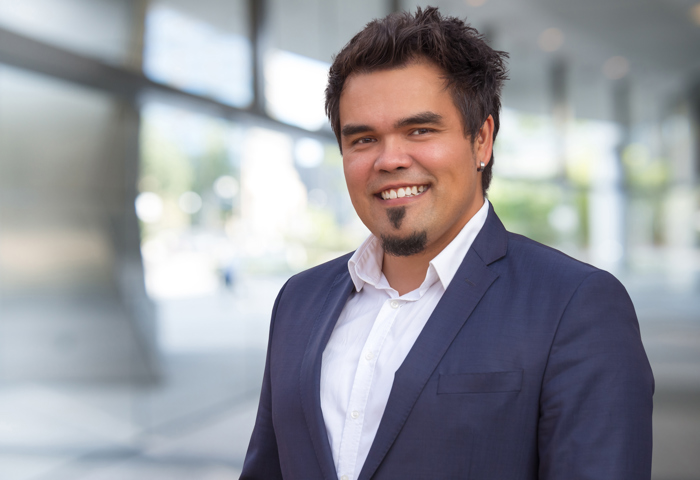 If you have any questions, please don't hesitate to contact me personally and I'll be happy to help.
Bernhard Trippel
Product Manager
+41448068557
productmanagement@intrum.com